Best Ukulele 2023 – Ultimate Buyer's Guide And Reviews
Many people ask me to recommend the best ukulele to start with. Due to a lack of reliable information on the Internet, it can be challenging to choose between the various models available. Another problem stemming from this need for more information is that prices vary significantly from store to store. Here, I will list some of the best ukuleles for beginners commonly found on the Internet. I've only listed sopranos, but the information is still relevant for other sizes, provided they're the same brand.
This doesn't pretend to be a definitive list (it can and probably will be expanded on) and only includes instruments that I know and have myself had or tried out.
Best Ukulele 2023 – Shopping Guide For Beginners
Size
Unlike the guitar, which produces the same sound, whether a "junior" guitar or a full-sized one, as the ukulele's size varies, the sonority also changes significantly. According to size, ukuleles can be divided into four categories.
The soprano is the smallest one. This classical ukulele size (around 21" or 53cm) produces the well-known acute sound.
The concert design is the most used ukulele, and there are many different models of this size (24" or 60cm).
The tenor size produces more given sounds and has more space for fingers (26" or 66cm).
The baritone size (30" or 76cm) is the biggest and produces the gravest sounds. It also has the most significant margin of error for the player.
Size is significant because of its effect on the sound the instrument produces. That being said, you should also consider that any size that fits your hand size will work while you are still learning how to play.
Ukelele materials
Like a guitar, high-quality wood is used to make the traditional ukulele. However, some ukuleles are made of more straightforward wood or plastic materials. Your personal experience and preferences will determine which is better for you. If this is your first instrument, you should probably buy a more economical model instead of the purchase of a top-notch ukulele that you won't be able to get the most out of.
Because the ukulele is not a particularly expensive instrument, you can always choose a nobler model when learning how to play and get a better instrument as you become a better musician. It will help if you are looking for a ukulele with a refined tuning fork and good strings. If these parts are not quality, the produced sound will reflect it. Besides, these models are harder to tune and keep in good condition.
Manufacturing
The manufacturing process is essential when creating a high-quality string instrument. Every piece must be built purely. This kind of instrument must have sufficient elements and reinforcements. A high-quality ukulele has a straight alignment of the soundboard and the neck.
Every fret is ideally located, tuning pegs turn very smoothly, and keep the tension of the strings at all times. Of course, the humbler models won't be perfect in these aspects. Buying the more expensive models give you the right to demand perfection in every aspect of its manufacturing.
Best Ukulele 2023 For Beginners – Analysis and Award Winners
#1: Kala KA-15S Mahogany – Best Ukulele 2023 For Beginners
This is the best option, in my opinion. A good ukulele at a low price, with good timbre and reasonable quality control (a pervasive problem among other brands). There is a Kala KA-15s version available, which is essentially the same but with a more detailed finish (and cheaper). The downside is that, for some mysterious reason, few sellers stock this model. Best Ukulele 2023!

Other sizes from this range: KA-P (pineapple soprano), KA-C (concert), KA-T (tenor), and KA-B (baritone).
#2: Lanikai LU-21 – Good Cheap Ukulele 
A good choice for anyone looking for a cheap soprano. It's not as good as the Kala KA-S in terms of quality control – I've seen some great ones and some terrible ones, but this is essentially the same instrument. Even the finish of both is very similar – they're probably made in the same factory. The Lanikai model is cheaper than a Hohner subsidiary company, but I don't think it's worth it. Note: I do not recommend the Lanikai HU-212 or the KU-212 (which is a Kohala, an inferior range). They are identical to the Kalani, which I don't recommend either.
WARNING: Some Lanikai ukuleles on the market are of a different quality to those found in the United States. Those I've seen have aesthetic defects, buzzes, and inferior sound quality.
Other sizes in this range: LU-21P (pineapple soprano), LU-21C (concert), LU-21T (tenor), and LU-21B (baritone).
#3: Cordoba 15CM – Best Sound Quality Ukulele
The Cordoba 15CM Concert Ukulele is undoubtedly the winner regarding sound quality among the three ukuleles in this article. As a starter instrument, this ukulele has a price tag of under $100 and comes with a lot of depth and a full, rich sound that can surprise me and everyone who has tried it with its concert body shape. This ukulele can surpass other ukuleles that have doubled their price tag with its sound quality alone and can also be played on stage.
#4: Luna Mahogany Series Tattoo – Best Overall Ukulele
I've chosen the Luna Mahogany Series Tattoo Tenor as the best overall ukulele because of its affordable price, excellent craftsmanship, and outstanding sound quality. For under $100, you get a beautiful-looking uke with white tattoos and etching. Not only that, but the sound quality can be easily mistaken as uke with double its price. It's very light to handle, and you can instantly notice a balance between the tones and harmony when you start playing it. Whether you're playing it or giving it to a friend, it will never disappoint you with its fantastic quality.
#5: Ohana SK-10S
Another good choice, possibly even better than the Lanikai LU-21S. The Ohana is made by a smaller company, like the Kala, focussing only on ukuleles. As far as I know, it has reasonable quality control and is cheap. I have seen some sellers on ML using its picture to sell the GBS Pro ukulele, and when I asked, I was told it was the same uke, under a different brand. I thought this was strange, and as a result, I'd avoid it.
Other sizes from this range: PK-10s (pineapple soprano), CK-10s (concert), TK-10s (tenor), and BK-10s (baritone).
#6: Makala MK-S
A surprisingly good instrument. Makala is a second line by Kala and has some colorful, bargain instruments. Made with a simple finish, the tuners are ugly but have a similar sound to the Kala KA-S. It can be challenging to find due to being in the same price range as inferior instruments such as the Kalani, but it is a good choice if you're looking to save some money.EDIT: I tried some in a shop, and they weren't delicious, but with a new setup and strings, it might just have something.
Other sizes from this range: MK-P (pineapple soprano), MK-C (concert), MK-T (tenor), and MK-B (baritone).
When buying, it's worth looking at the tips on how to make your ukulele sound better.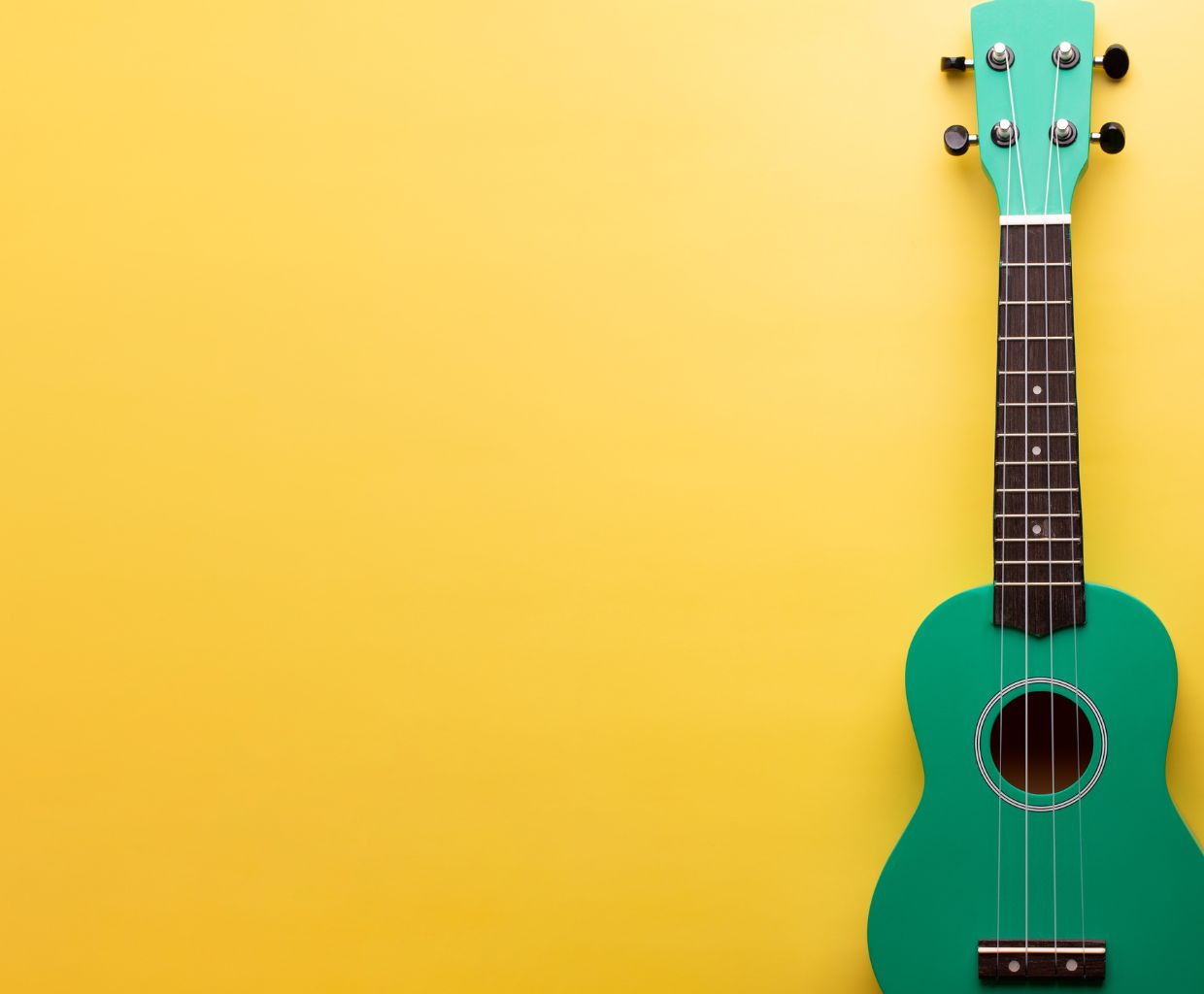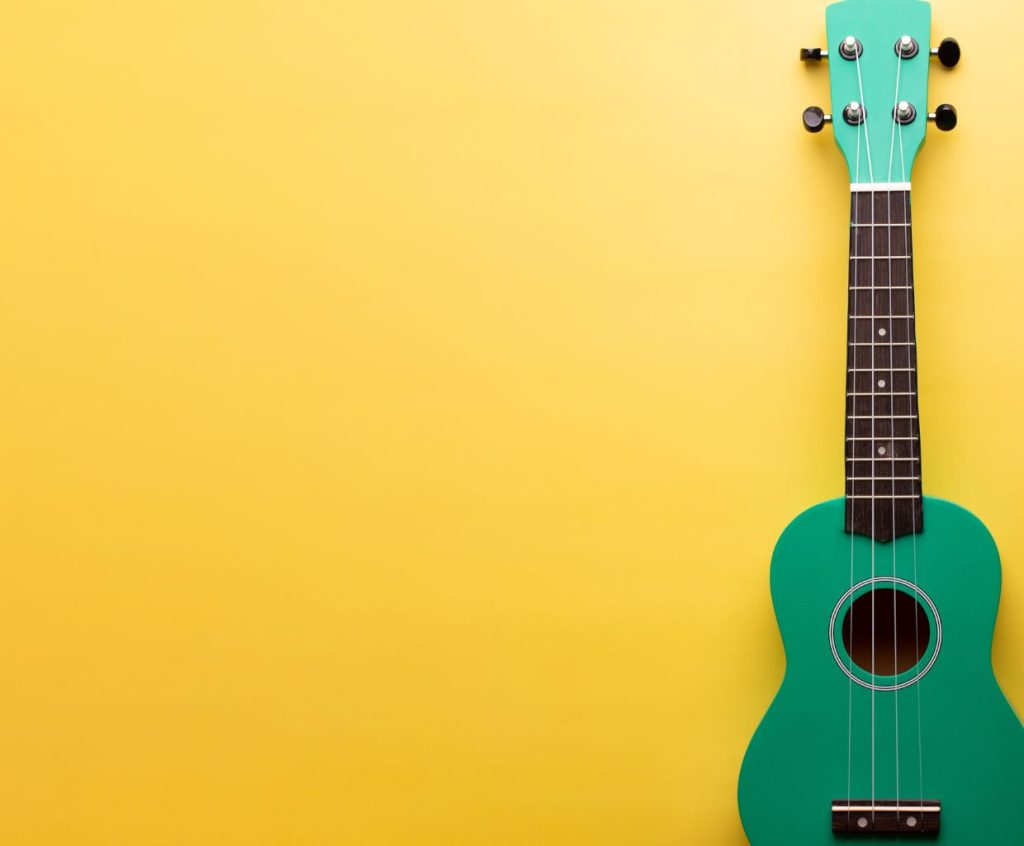 Things To Consider When Choosing The
Best Ukulele 2023 For Beginners
It's understandable to feel confused when shopping for your first-ever ukulele. You would want your uke to be within your budget, has the looks you can bring anywhere you go, and sound that you can be proud of.
With all the available options today, finding the best beginner ukulele suitable for your playing style is tedious. So how do you choose a ukulele best suited to your needs and playing? Here are some of the things that you look for in a uke:
Size: You'll find four different sizes in a uke. The soprano is the smallest and is best for people with small hands, the concert and tenor are mid-sized ukuleles that are not too small or big (I recommend the concert the most), and the baritone which is the largest of the fours and best suited for people with big hands.
Budget: After considering the size you're most comfortable with, the next factor that you should consider is your budget. Set a price range for which you're willing to spend. It's essential to note that if you're a beginner or would like to have fun, ukuleles are within the $20-$100 price range.
Tuning Pegs: Once you've set an amount, you should look for the tuning pegs next. Different manufacturers use different tuning machines on their ukes and at different prices. It will help if you are looking for a tuning machine that can sustain the strings and will not give you much trouble when tuning in the uke.
Criteria for Evaluating the Best Ukulele
When choosing the three listed ukuleles above, I used a set of criteria to evaluate the strengths that give them an edge compared to other ukes. Here's a quick list of the criteria I've used:
Size: Just like what I've mentioned earlier, it's essential to consider the size of your uke. The three listed ukuleles above are in the middle size, which can be suitable for everyone.
Price: The three ukuleles are within the suitable price range for entry-level players. Plus, they offer better sound quality and construction compared to cheaper ukes which are under $50 and can be comparable to products higher than $100.
Sound quality: When you're buying a ukulele or any musical instrument, for that matter, you should make sure that you try to play it at least once to make sure that you like how it sounds (mellow or bright). You should first play the three listed ukuleles above because they have outstanding sound quality. After playing the three, you can try out other ukuleles with higher prices, and you will surely notice how great my choices are.
Tuning Pegs: I know I've mentioned that the tuning pegs of the three ukuleles are a bit troublesome, but I assure you that you won't get anything better with their prices. The sound and built quality overthrow this disadvantage a thousand times.
Best Ukulele 2023 – My final thoughts
Choosing the best ukulele for beginners may not be as tiring if you already know what you're looking for. The three ukuleles above will surely give back every cent of your money.
What I recommend the most is the Kala KA-15S Mahogany Soprano Ukulele. Not only is it the cheapest among the three but because it has excellent sound quality.